The programme of activities for the project began in February 2020 with the launch of an international, interdisciplinary seminar series, entitled 'Researching Representations of Child Sexual Abuse in Contemporary Culture'. Overall, the project explores how child sexual abuse (CSA) is represented in contemporary culture in works like novels, films and TV series, and seeks to understand how these representations affect both survivors and general audiences. The seminar series therefore brought together CSA survivors, cultural, social science and medical scholars, and healthcare practitioners to try to answer these questions.
The seminar series opened on the 4th of February with a powerful witness seminar by survivors of sexual violence, Hazel Larkin and Lavinia Kerwick, giving their perspectives on how Irish culture supports sexual violence. A full report by Neha Kamrani on the witness seminar is available below.
The second seminar, 'Representations of CSA in literature', was held on February 13th and explored how CSA is depicted in fiction from the perspectives of literary scholar Miles Leeson and award-winning author Deirdre Sullivan. Miles, who researches representations of incest in Iris Murdoch's fiction, described how nuanced literary narratives can work as thought experiments for considering complex ethical issues. Deirdre discussed powerful reader responses to her young adult novel Needlework (2016), which explores the experiences of a sixteen-year-old survivor of intrafamilial CSA. Both speakers observed the difficulties for the author or scholar in engaging with this difficult material, but the equally important ethical obligation not to turn away from it.
Entitled 'Representations of CSA in drama & film', the third seminar on 27th February featured talks by Ruth Barton, Emilie Pine & Neha Kamrani, who discussed how CSA is depicted in British and Irish cinema and television, Irish memoir and drama, and Indian cinema respectively. A common theme that emerged in all the talks was that of the over-simplification of CSA in popular visual forms – e.g. the use of melodramatic devices such as the hero saviour, the virtuous victim, and closed, positive endings. The speakers discussed how these devices are adopted for commercial reasons, because audiences do not tend to favour complex or realistic portrayals of CSA, and end up obscuring the complexities of the lived experience of survivors. They concluded by discussing more positive creative ways to engage with CSA, e.g. the Industrial Memories digital witnessing project and the restorative justice film The Meeting.
The seminars scheduled for March and April had to be postponed due to Covid-19 and were reconvened as a symposium on 25th and 26th May 2021.
The original schedule for the seminar series with links to speaker information is here.
Film poster of A Series of Unfortunate Events (dir. Brad Silberling, 2004). Credit: Paramount/Dreamworks/Photofest © Paramount/Dreamworks.
Seminar 1 in the series features Miles Leeson & Deirdre Sullivan and took place on Feb 13th 2020.

Please click the link to listen or download.


Download Seminar 1 MP3 (195.5mb)
Seminar 2 in the series features Ruth Barton, Emilie Pine & Neha Kamrani and took place on Feb 27th 2020.

Please click the link to listen or download.


Download Seminar 2 MP3 (206.8mb)
Film poster of Miss Peregrine's Home for Peculiar Children (dir. Tim Burton, 2016). Credit: 20th Century Fox/Photofest © 20th Century Fox.
Seminar Report: Sexual Violence and the Irish State: Two Survivors' Perspectives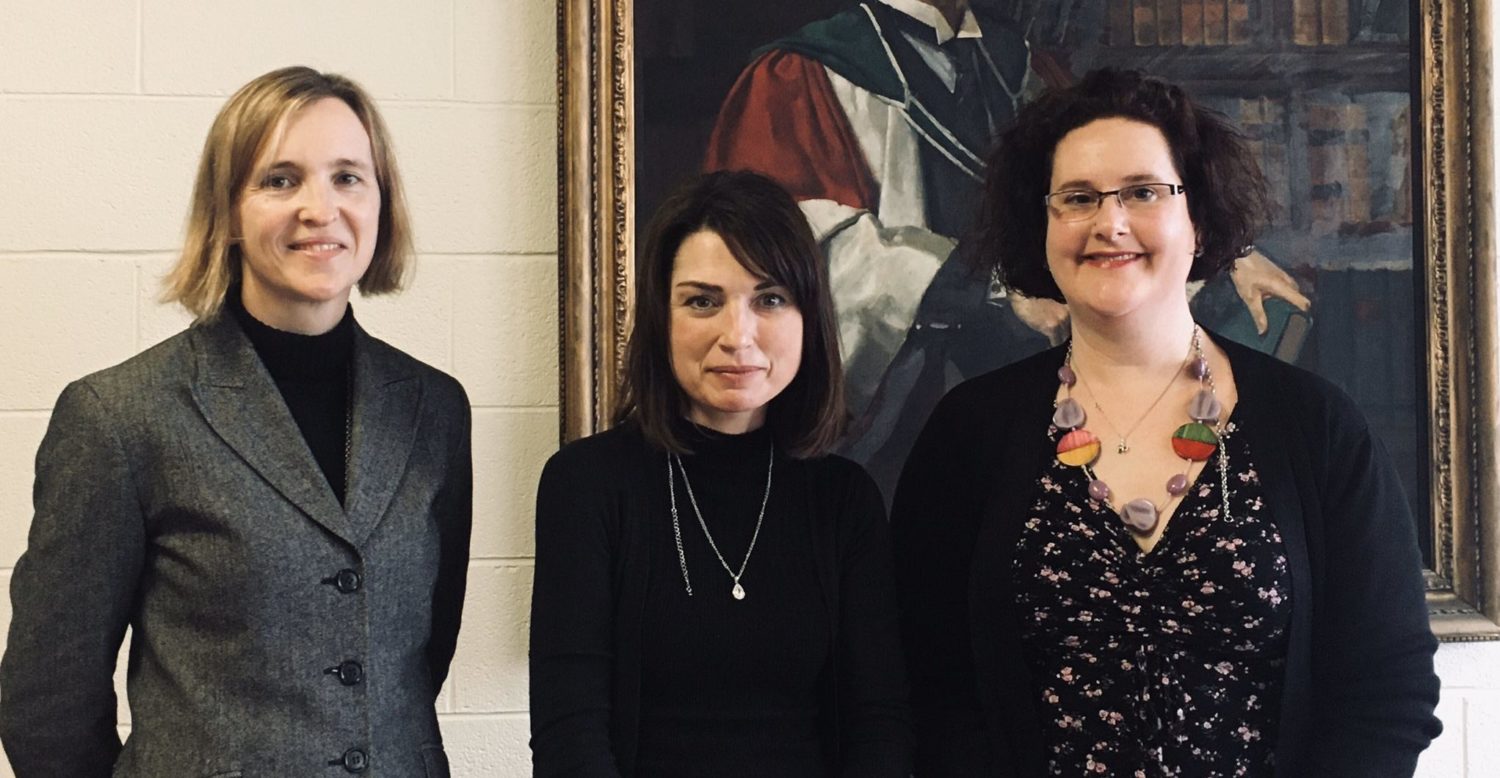 A powerful Witness Seminar on sexual violence in Ireland was held in UCD on 4th February 2020 with guest speakers Hazel Larkin and Lavinia Kerwick, both survivors of sexual violence who are influential advocates for survivors' rights. Both women were 'firsts' in Irish law: Lavinia was the first woman in Ireland to waive anonymity in a rape case, and Hazel was the first woman to take a civil case against her rapists before the criminal case had concluded.
The seminar was the launch event for the College of Arts and Humanities' new Violence and Society research theme. And it was also the opening seminar in a Wellcome Trust funded series, Researching Representations of Child Sexual Abuse in Contemporary Culture, which is running in conjunction with the College and the School of English, Drama, Film and Creative Writing from February to April 2020. 
The speakers talked about their harrowing experiences with the Irish state and the difficulty they individually faced on their paths to seeking justice. Lavinia brought to light her struggle with surviving the Irish system, which turns its back on survivors of sexual violence and does not acknowledge that rape is almost a national emergency. (Lavinia subsequently wrote an article on the rape epidemic in The Journal.) Hazel began by criticizing the controversial new TUSLA guidelines that may allow perpetrators to interrogate their child victims. She elaborated upon the sexual abuse she suffered in her family and the ramifications of child sexual abuse within criminal and civil Irish law. Both women emphasised how long, intrusive and re-traumatizing the legal process is. The trauma of surviving these trials can be statistically ascertained through the funnel-like graph produced, where the number of cases reaching conviction is meagre as compared to the number of cases that are reported every year.
The seminar was attended by a diverse and engaged audience from inside and outside UCD, including staff from the Dublin Rape Crisis Centre, the paediatric CSA units of both Dublin children's hospitals, and UCD counselling, as well as CSA survivors, activists, counsellors, and staff and students from across UCD and other Irish universities. 
The seminar series was also mentioned by Hazel in her recent important Irish Times article on the need to educate healthcare staff in trauma-informed care for women who were sexually abused as children when they are going through the experience of pregnancy. For more information on the seminar series, contact Dr Ailise Bulfin.
Report by Neha Kamrani.